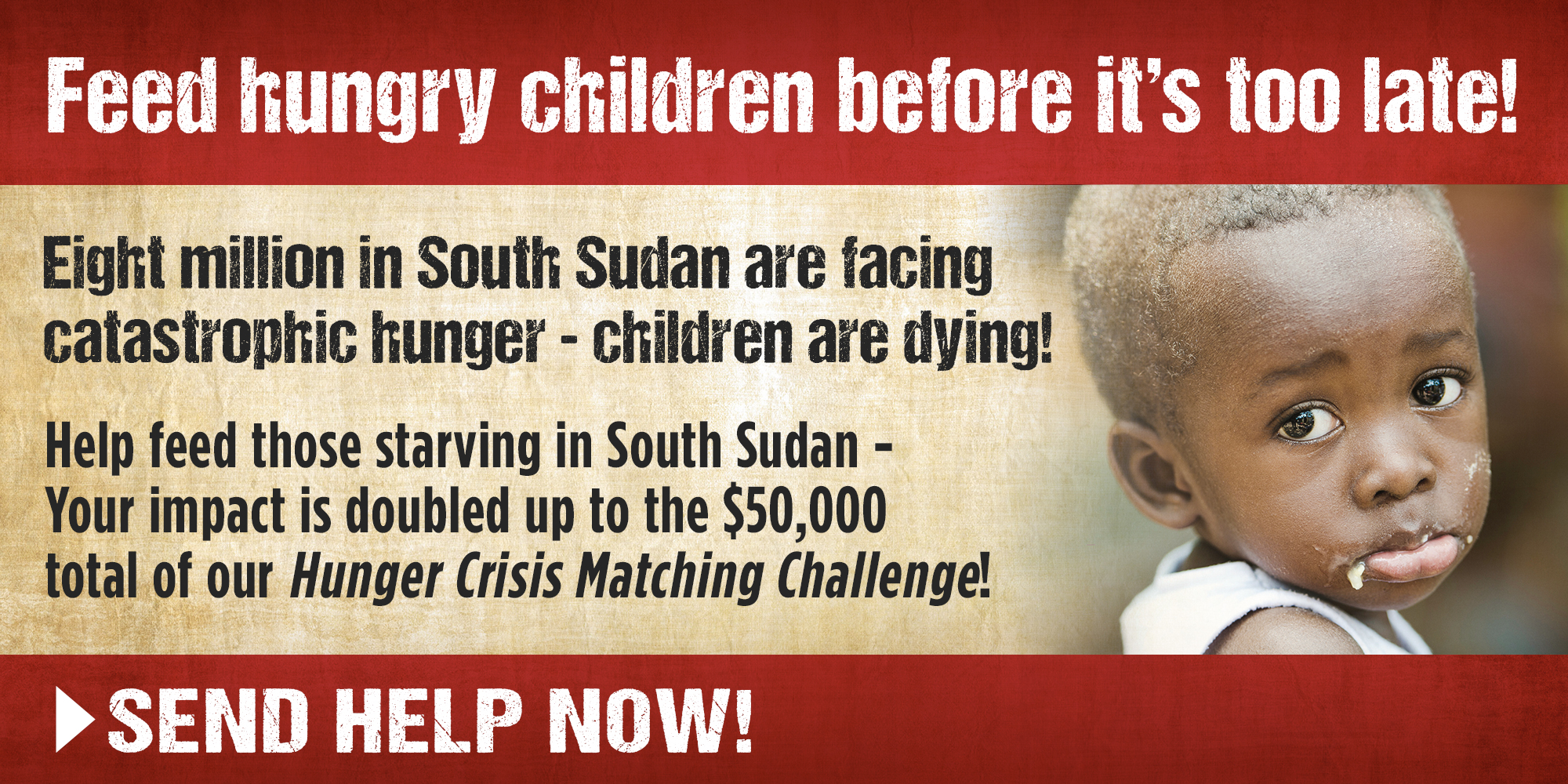 Devastating Hunger!
Whatever God places in your hand to give today will help feed Christians in South Sudan while being matched dollar-for-dollar, its impact doubled, up to the $50,000 total of our Hunger Crisis Matching Challenge!
South Sudan has suffered through decades of violence, catastrophe and war — Christians in the region were subjugated by Islamist extremists in the North and even kidnapped and forced into slavery!
You helped us liberate enslaved people — and provide emergency aid in the past — but the situation now is dire!
Killer floods devastated homes and farms, drastically impacting at least 800,000 people.
Famine like conditions have engulfed some regions and the UN says 8 MILLION are hungry.
Infrastructure has been destroyed.
And children are dying!
We cannot let them die! Thank God for the $50,000 Hunger Crisis Matching Challenge that will double every gift to help feed them.